Escape Pod
An experimental, multi-modal, transformative spatial laboratory for research and innovation in Building Human Interface.
IKEA 2050
The future of home experiences.
Receptive Skins
An exploration of smart materials and their potential to modulate spatial atmospheres for human comfort.
Bergamo eMotion
A research platform for collecting emotive citizen data about mobility systems in Bergamo, Italy.
Digipresence
A dynamic presence detection device that translates people's signal presence in a space to an audio and visual feed.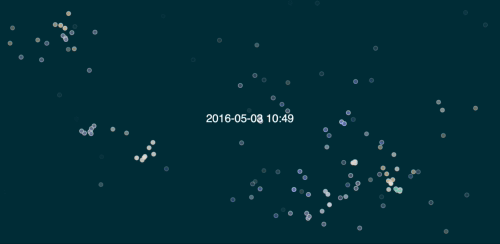 Future of Kitchens
A research project focusing on the future of appliances and kitchen spaces.
Smart Communal Spaces
A future office concept for communal augmented interfaces, developed at the design workshop, Media Lab Dubai
BKSK Lab Research
Select examples of work produced for the BKSK sustainability LAB.
Auto Inflatables
Self-inflating pneumatic surfaces.
Legacy Cities: Detroit
Research project conducted for the J. Max Bond Center that examines the urban relationships between Detroit's rise and decline.
Biobyte
An exploration of bio-digital futures and 4D space.